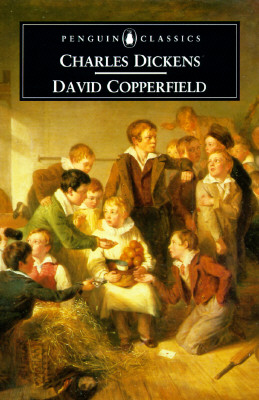 You're David Copperfield!

by Charles Dickens

Coming up from a childhood that felt abusive, you have risen through
hard work to gain a place of stature in your life. You've spent altogether too much time
in factories and end up misspelling a fair number of words. But in general you are seen
as a beacon of hope for others who might not be as fortunate. Lots of people keep
mistaking you for a magician and are waiting for you to disappear.


Take the Book Quiz
at the Blue Pyramid.
You are a Great Girlfriend

When it comes to your guy, you're very thoughtful
But you also haven't stopped thinking of yourself
You're the perfect blend of independent and caring
You're a total catch - make sure your guy knows it too!
You Are an Alpha Female

Powerful, confident, and successful - you are definitely a dominant force.
You control social and dating situations. It's clear that you're always in charge.
You Will Be a Traditional Bride!

You're the type of girl who is feminine, old fashioned, and totally traditional.
You've been dreaming of your wedding day since you were young
And you can't wait to be a princess in your big white gown.
It's likely that you'll have a big family wedding and take your husband's name
While a huge affair will be fun, just don't go all Bridezilla about the color of your napkins!
You Are Most Like Gisele Bundchen

Slightly exotic and perfectly gorgeous
Hell Yeah!